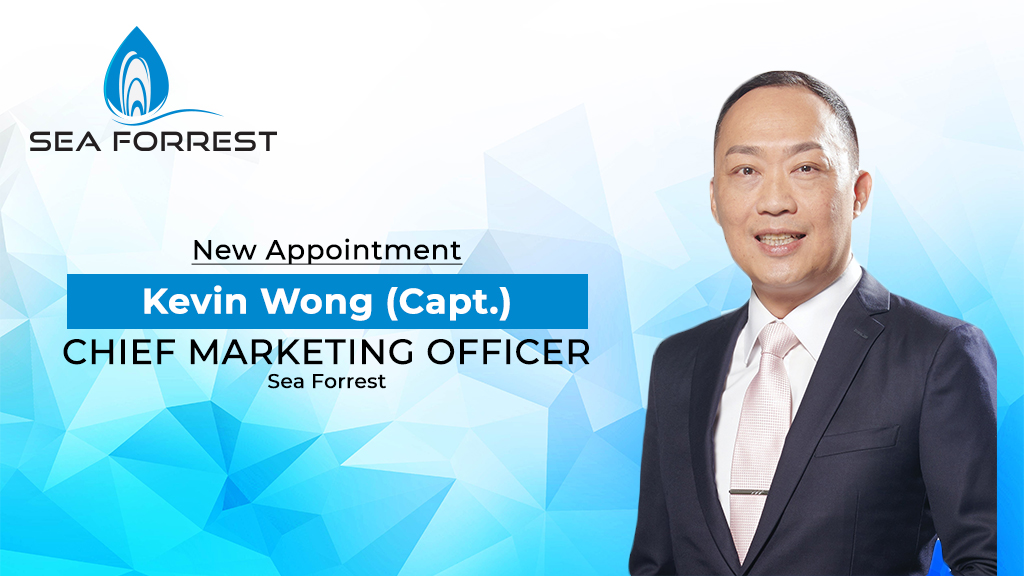 BH Global Corporation Ltd is pleased to announce the appointment of Capt. Kevin Wong as Chief Marketing Officer of Sea Forrest Technologies (a subsidiary of BH Global Corporation) with effect from 29th March 2023. Capt. Kevin works directly with George Lee – CEO of Sea Forrest Technologies.
Capt. Kevin Wong has more than three decades of hands-on experience in maritime regulations, operations, and developmental work, including 14 years as a seagoing officer and 18 years with the Maritime and Port Authority of Singapore (MPA).
Capt. Wong served as the Port Master, MPA, from 2017 to 2022, in which he was responsible for safety of navigation, operations and efficiency of the port of Singapore. Prior to joining Sea Forrest, Capt. Wong served with the Penguin Group as General Manager Group Operations and Sustainable Developments.
Capt. Wong graduated with a Master of Science Degree in Maritime Studies from Nanyang Technological University in 2006 and holds a Certificate of Competency Class 1 (Foreign Going), Master Mariner. He was conferred the Public Administration Medal, PPA(G), at the National Day Award 2016.
For more information on Sea Forrest Technologies, please visit here.