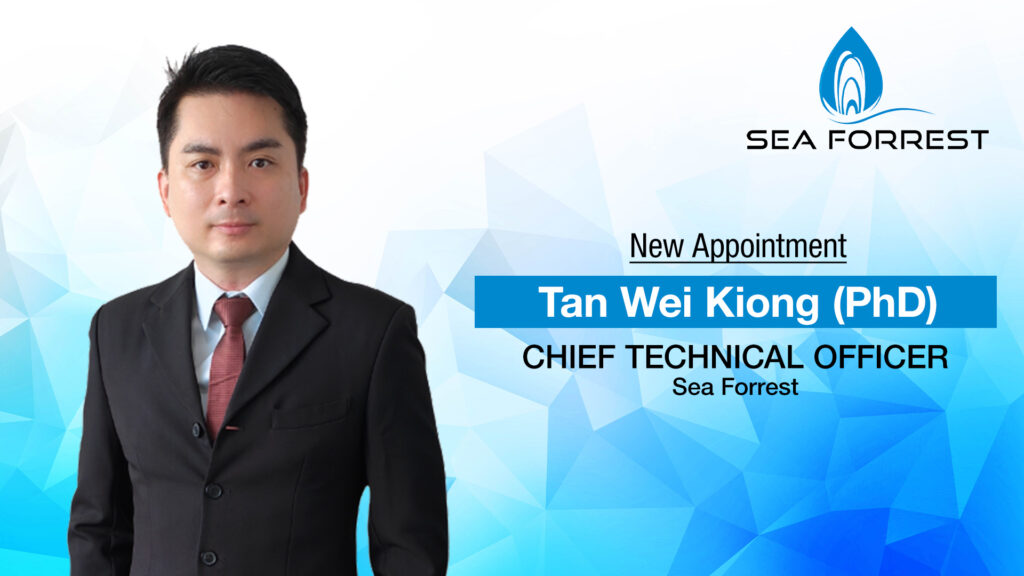 BH Global Corporation Ltd is pleased to announce the appointment of Dr. Tan Wei Kiong as Chief Technical Officer (CTO) of Sea Forrest Technologies (a subsidiary of BH Global Corporation) with effect from 25th October 2022. Dr. Tan works directly with George Lee – CEO of Sea Forrest Technologies.
Dr Tan comes with a wealth of experience in setting & driving the technical direction for the companies he had worked over the years in ensuring product and technology development meets overall business goals.
Dr Tan earned his PhD degree in Engineering from University of Glasglow. He has worked for major companies as managerial roles that provides technical leadership, and to drive technology and product development in line with the company vision and business plan.
As CTO of Sea Forrest Technology, Dr Tan is an add-on to the valuable team at Sea Forrest and will be working closely with George and his team in continuing to set the direction and drive sustainable green technology to the next level for the company.
For more information on Sea Forrest Technologies, please visit here.